Blue Bear School of Music has provided music education for more than 35,000 adults, kids, and teens since 1971.  We serve more than 2,300 children and adults through small group classes, band workshops, and private or semi-private lessons at our Fort Mason Center campus and Noe Valley and SOMA satellite studios and we also deliver free, hands-on music programming at more than 20 schools and community-based locations throughout San Francisco. Through our many partnerships, including the SFUSD, Glide Memorial, the Bayview Opera House, the Bayview YMCA, the Tenderloin Recreation Center, and The Mix, the new Teen Center at San Francisco Main Library, we served more than 500 individuals.  We also inaugurated the music program at the new 826 Valencia center in the Tenderloin and are initiating programs at several homeless shelters in the city.
Blue Bear has launched an exciting and long-awaited Satellite Campus expansion project. The school has developed plans for an additional campus in the southeast sector of the city enabling us to provide greater availability of music programming to the general population in the southern part of the city as well as put us in closer proximity with the Bayview community specifically. From this new location, we anticipate serving an additional 200 youth and adults through fee-based programming and an estimated 100 through outreach efforts. We have support for the project from the Office of Community Investment and Infrastructure and the Northern California Community Loan Fund and are talking with the Community Arts Stabilization Trust about possible sites.
We are grateful to the Jonathan Logan Family Foundation for substantial support for our proposed satellite campus
.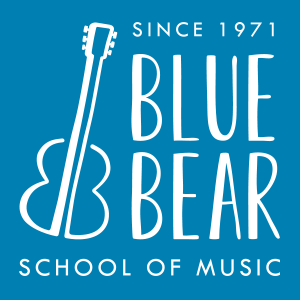 Funded through the Reva and David Logan Foundation