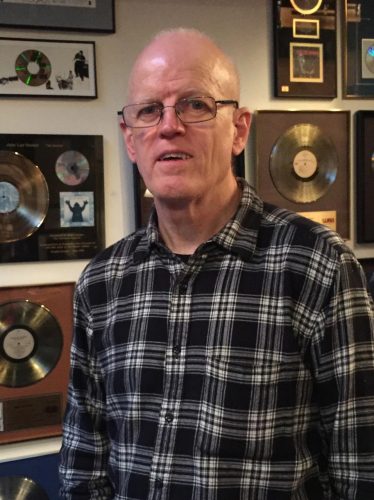 Mike Kappus serves as a Director-at-Large of the Jonathan Logan Family Foundation.
His career in the music industry began in 1970 however his work in that realm has increasingly intersected with a variety of social justice oriented projects and organizations.
Mike's background includes experience as a promoter and talent buyer and as the exclusive agent for internationally recognized artists. He founded The Rosebud Agency in 1976 as a booking agency and artist management firm focused on delivering greater service to an intentionally limited number of primarily roots influenced artists. In spite of the company's very select artist roster, Rosebud booked over 45,000 shows around the world from coffee house settings to Carnegie Hall, major stadiums and the world's most prestigious festivals before phasing out as an agency in 2014. The agency's artists, during their time with Rosebud, earned 116 Grammy nominations and 28 Grammy wins, 9 Rock & Roll Hall of Fame inductions, 7 Grammy Lifetime Achievement or Grammy Trustee Awards and scores of Gold and Platinum records worldwide. Personally, Kappus also managed a number of artists and acted as Producer, Co-Producer (including co-producing projects with Van Morrison and JJ Cale) or Executive Producer on numerous recording projects which collectively scored 24 Grammy nominations and 8 Grammy wins. Kappus has been honored an unprecedented 4 times as agent / manager of the year by the Blues Foundation and was inducted into the Blues Hall of Fame in 2014. Kappus has also worked as an associate producer on award winning documentaries for two of his management clients, JJ Cale and John Lee Hooker. He continues to oversee the estates of several artists, produce record projects, and consult with festivals and artists.
Kappus' interest in environmental and social justice was recognized by his being honored with Congressional Recognition as a humanitarian by Congresswoman Barbara Lee and being honored by then San Francisco Mayor Gavin Newsom for humanitarian work and community activism. Kappus has worked on the boards of Music In Schools Today, The Blues Foundation, U.S.-Cuba Cultural Exchange and Concerts for the Environment and was a member of the Social Venture Network for 20 years. He founded the HART Fund with the Blues Foundation to aid Blues artists in need and coordinated two successful CD compilations for Earthjustice featuring artists such as Bob Dylan, Willie Nelson, Norah Jones, Bonnie Raitt, Etta James, Tina Turner, Lou Reed, Los Lobos, Tom Waits, Mavis Staples and many more, all of whom, along with Kappus, contributed their time and efforts to the cause. Kappus continues to be an active supporter and consultant to numerous non-profits. The Rosebud Agency was featured in the first group of businesses to qualify as a San Francisco Green Business and remains a certified Green Business to this day.